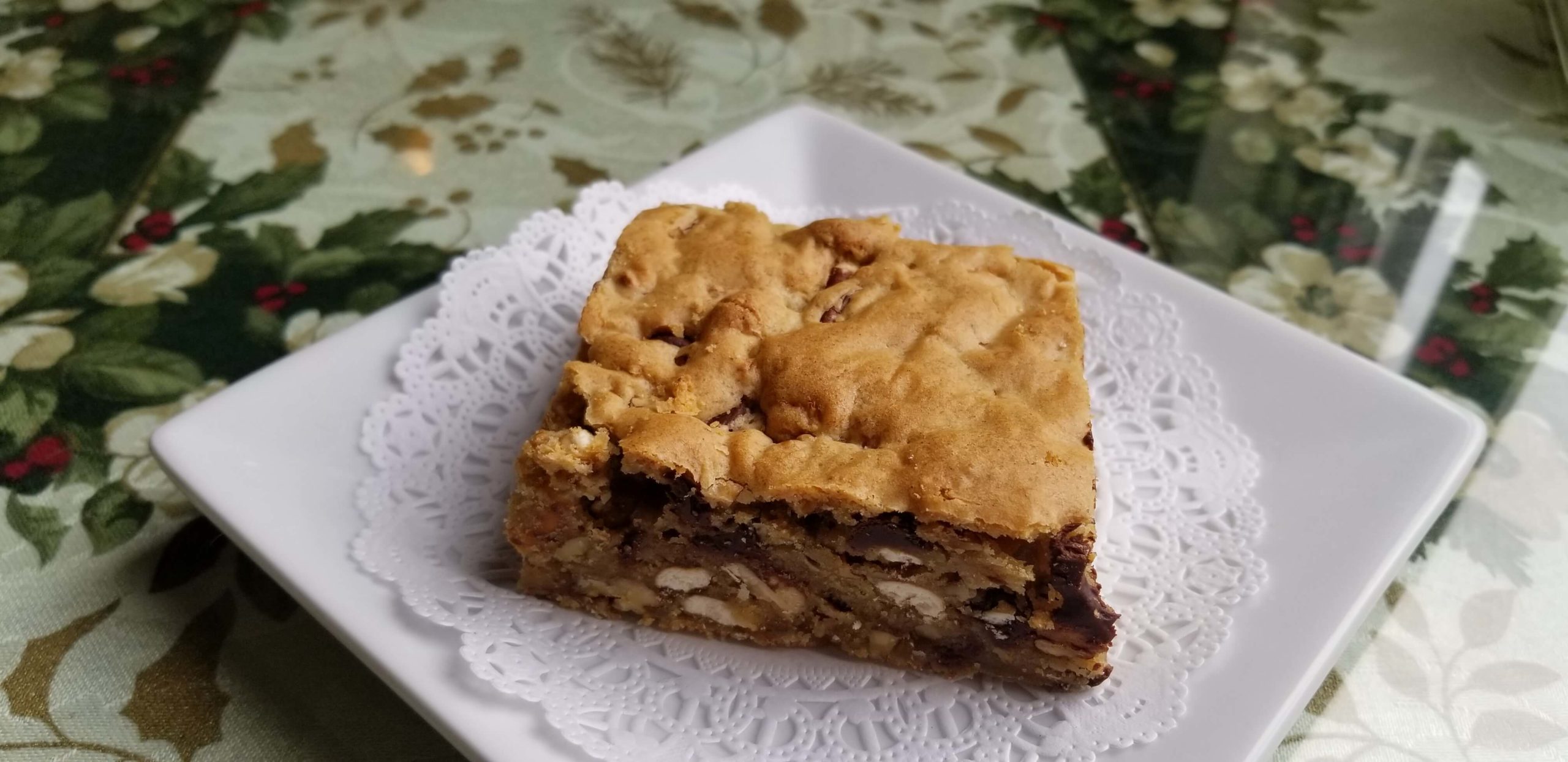 Pecan, Pretzel, Chocolate Chip Blondies Recipe
Posted on:
Ingredients:
Cake
3 cups sifted flour
1 cup butter
3 eggs
1 1/2 tsp baking powder
3 cups brown sugar
1/4 + 1/8 tsp baking soda
1 tbsp vanilla
1 1/2 tsp salt
Mix Ins
Toasted pecans
Chopped pretzels
Chocolate chips
Directions
Preheat over to 350 degrees Fahrenheit.
Melt butter in microwave then stir in brown sugar.
Stir in eggs and vanilla
Add flour, baking soda, baking powder rand salt.
Add mix-ins.
Pour into 13×9 inch pan.
Bake 20 to 25 minutes.
We make them full-sized for the bakery and bite sized for the tea service tiers.
Try our White Chocolate Mousse Tea for the perfect pairing!
Created By:
Lisa Biafore