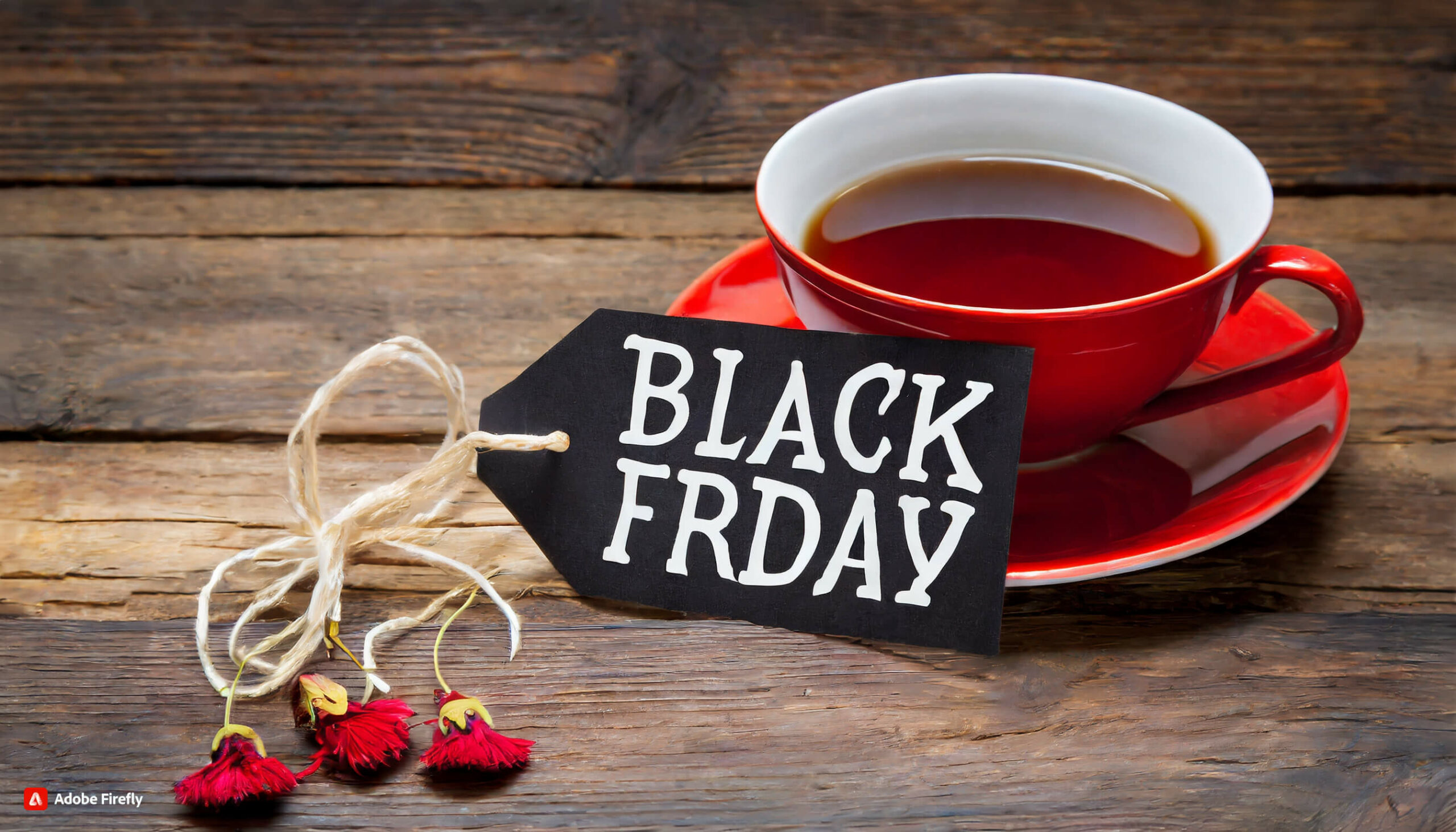 Don't Miss Out on Our Black Friday Tea Sale: Steep Savings All Over
Posted on:
Use Code BlackFriday23 for 20% off teas *
* Offer is good online from 11/23 to 11/26.
This Black Friday at The Tea Shoppe goes beyond the traditional holiday sale. We aim to turn it into a celebration of varied flavors and tastes, bringing together tea lovers from all walks of life. It's not just about discounted prices; it's about exploring and sharing the passion for that perfect brew.
Our Black Friday to Cyber Monday discount touches every corner of our tea collection. Whether you're looking for stronger, full-bodied blends to kickstart your cold mornings or lighter, aromatic varieties for those relaxed evenings, we've got it all covered. Not to forget, exclusive access to our specialty tea lines that you won't find elsewhere. Your favorite tea is just a click away, and it comes with an irresistible discount, too!
Browse Our Collection
Looking for a unique gift for a tea lover?
We have a great selection of tea-themed gifts and gift cards.
Shop Gifts