Relax, Refresh & Reflect

Open Tuesday thru Saturday 9AM – 5PM; Sunday 11AM – 3PM
For Reservations, Curbside Pickup, and Delivery.

Located in the historic Seneca Center in Morgantown, WV, The Tea Shoppe entices with its tranquility. Here you will find a selection of over 150 premium loose leaf teas, teaware, and tea related accessories that are available for retail sale.
The Tea Shoppe also has an extensive menu including the traditional Afternoon Tea services, sandwiches, soups, quiche, paninis, salads, scones, and freshly baked sweets.
Lunch and Tea Services are available six days a week. Our hours are Tuesday through Saturday 9AM-5PM and Sunday 11AM-3PM for reservations, curbside pickup, and delivery. The Tea Shoppe also has a select Wine menu that pairs beautifully with all our sweet and savory menu items.
An ideal setting for morning and afternoon tea, The Tea Shoppe is a favorite destination for special occasions like bridal and baby showers, birthdays, and other special events. Reservations are not required, but they are suggested for parties of six or more and on weekends.
We've taken the Mountaineer Country Commitment to Safety Pledge.
This seal represents our commitment to higher safety standards for employees and customers in the fight against the spread of COVID-19.
Learn more about the Mountaineer Country Commitment to Safety by visiting online.
Our Featured Teas

Dine In
We offer the traditional Afternoon Tea Service, as well as full-sized gourmet sandwiches, homemade soups, paninis, quiche, salads, and freshly baked sweets.
From a simple scone with Devonshire cream and Lemon Curd to our Royal Tea, there is something for every discerning Tea Lover's palate. We also offer wine, prosecco, and mimosas by the glass.
Send us a message or call 304 413 0890.
Events At The Tea Shoppe
Our Tea Room hosts a variety of events throughout the month, to include monthly Tea Tastings, Children's and Princess Teas, and Adult-themed events. Check out our calendar of upcoming events.
Plan An Event
We would love to help you celebrate! We have the perfect space for baby showers, birthday parties, bridal showers, or any other special event.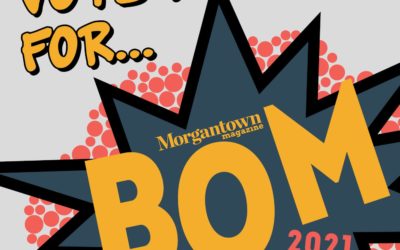 We know that when you hear about places to caffeinate, you think about coffee shops. Now is the time to think about The Tea Shoppe. Let us explain…. All true teas (white, green, oolong, pu-erh, and black teas) contain varying amounts of caffeine. Depending on the type...
Lisa Biafore, owner of The Tea Shoppe, was recently featured on the Positively West Virginia Podcast (Episode 135). Positively West Virginia features "positive stories of West Virginia companies and West Virginia business leaders that are doing great things in the...
The Tea Shoppe will only be open Tuesday thru Saturday 9AM to 5PM and Sunday 11AM to 3PM for Reservations, Curbside Pickup and Delivery, and Retail. Online tea orders are still available 24/7. Thank you.
Updated Hours
Tuesday thru Saturday 9:00am - 5:00pm. 
The Month of December Thursdays 9:00am - 7:00pm
Sunday 11am - 3pm
Closed New Years Eve & Day, Easter Sunday, Sunday & Monday of Memorial Day Weekend; July 4th, Labor Day, Thanksgiving Day, Christmas Eve & Day.