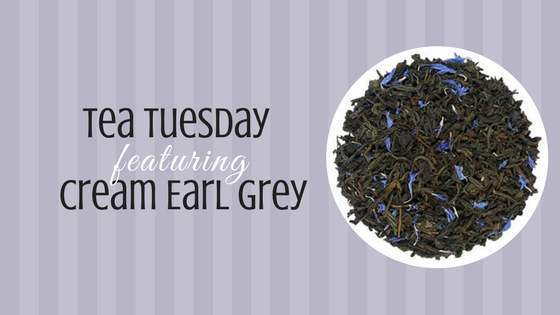 Tea Tuesday: Cream Earl Grey
Tea Tip Tea Tuesday
Ready or not, the holidays are in full swing.
After the hectic combination of Black Friday and Cyber Monday, few things are as soothing as a hot cup of tea and warm pajamas.
Our featured tea of the week is our Cream Earl Grey. Earl Grey is a classic English breakfast tea. It has a rich, dark flavor that pairs perfectly or can stand alone. As a twist to the classic, our Cream Earl Grey features a hint of soft vanilla that adds a creamy, rich flavor to this delicious tea. It is incredibly smooth and adds another level of intricacy to a great cup of tea.
Not only is this tea delicious, it packs a punch:
Contains both caffeine and theophylline, natural stimulants known to increase mental alertness
Polyphenols and Catechins may be helpful in preventing certain types of cancer
Compounds in black tea encourage positive gut bacteria for healthy digestive function
Are you hosting guests this holiday season? Ensure your guests feel at home by offering tea! It is a warm, comforting way to bond over the holidays. Stop in to our shop today to pick from our over 140 varieties of tea, including a special discount on this featured blend, as well as many other accessories and gifts.