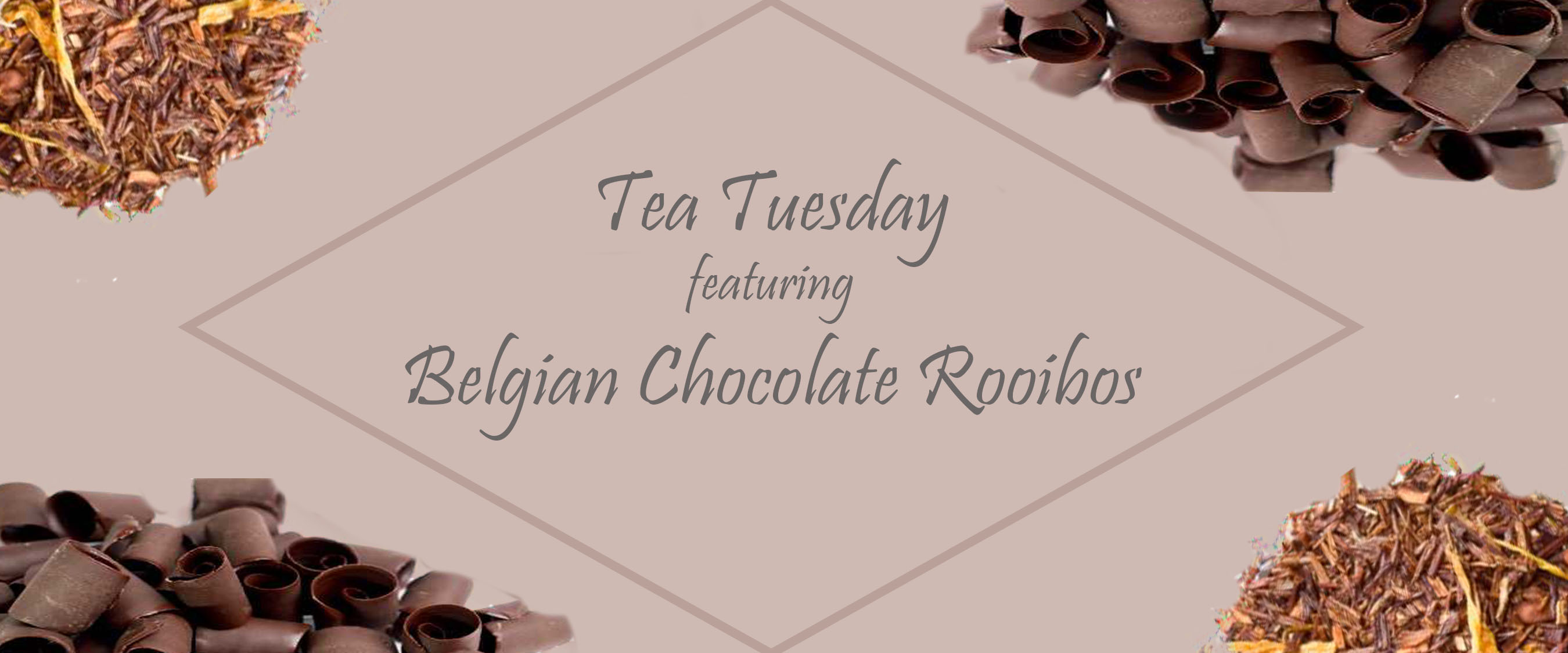 Tea Tuesday: Belgian Chocolate Rooibos
Tea Tuesday
There is an old saying that goes: Your diet is in trouble when you count your blessings and chocolate is the first.
This no longer has to be the case and the solution the answer is simple… TEA!
Ro…What?
Rooibos (pronounced "roy bus") is made from the needle-like leaves of a caffeine-free bush native to South Africa. It is oxidized like black tea, and is a popular alternative to decaffeinated black tea. Good both hot and cold, it has a mild flavor and won't turn bitter with extended brewing. Rooibos is fat-free, calorie-free, caffeine-free, and incredibly high in vitamins and minerals.
Due to its decaffeinated nature, any flavor added to this tea truly shines through both scent and brewing.
Chocolate Lovers Rejoice
Rooibos just got even better with the addition of cocoa bean pieces and calendula petals in Belgian Chocolate Rooibos. Velvety smooth choice-grade rooibos with a nice, rich chocolate flavor make this tea a must.
One of the most wildly popular trees on the planet is the cacao, the plant species from which cocoa and chocolate is derived. While some might think cacao and cocoa are one in the same, they are not. Cacao is the tree, while cocoa is the product made from it. Edible parts of cacao pods and the beans inside them can be processed to make cocoa powder, cocoa butter, and chocolate.
I mean who doesn't love chocolate… especially chocolate that is HEALTHY for you!
This tea serves as a perfect after-dinner treat due to its lack of caffeine.