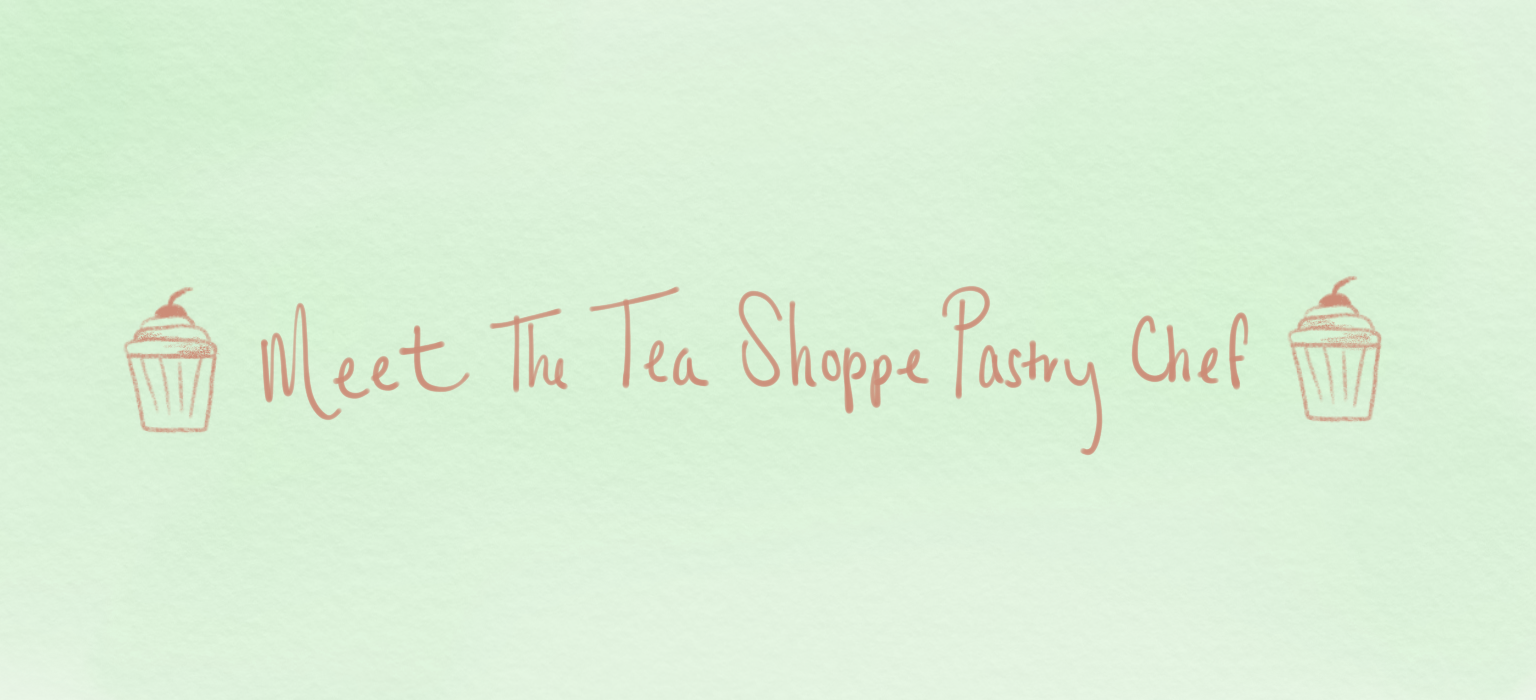 Meet The Tea Shoppe's Pastry Chef
In The News
Rachel Biafore, 22, is the pastry chef at the Tea Shoppe, and has been employed there since her parents took ownership of it 5 years ago. Rachel has observed and is learning the ins and outs of the Tea Shoppe over the last 5 years and has seen the development of new spaces, menus, and activities. There is now a pastry display case in the shop that was added this August, and Rachel keeps it filled every day with a variety of muffins, brownies, cookies, and other pastries. Along with keeping the pastry case filled, her other duties include baking holiday specialty items, making full-size desserts, mini cheesecakes and other sweets such as blondies, brownies, and biscotti for the tier services, and baking every pastry item that the Tea Shoppe has on the menu (except for scones, which are made by other kitchen staff).
Rachel and her family moved to Morgantown when she was 3 months old. She has been baking for as long as she can remember, and her first fond memories of baking are of her and her family spending all day on Thanksgiving baking cookies together that they would freeze and serve at the extravagant Christmas eve parties thrown by her family. She has enjoyed everything about working in the kitchen of the Tea Shoppe from the first day she set foot in the kitchen, and this influenced her desire to take baking more seriously and consider it as a career for her future.
Rachel attended the Pierpont Culinary school for two years and graduated and got certified as a pastry chef. After her graduation from Pierpont, she decided to focus on baking more than cooking, as that is her true passion. She is currently studying business entrepreneurship at West Virginia University, and hopes to continue in the path of the baking business and someday open her own bakery. Although she loves living and working in Morgantown, she is unsure if she wants to stay here to pursue this dream, as there is not much of a market here for bakeries, and she mentions the possibility of someday opening her own business in another small city.
When asked what her hobbies are other than baking, she replies, laughing, 'Baking is my only hobby.' She takes great pride in her work at the shop, doing extensive research before trying new recipes, always experimenting with variations on recipes that she already has, and making sure to keep new items coming into the pastry case. When trying new things, she makes sure to try to make something that is fresh and unique but still familiar enough that it will sell well, sometimes making miniscule but still noticeable changes such as changing the flavor of a batter or adding chocolate chips to a cake. She takes care to put out seasonal items, such as pumpkin cheesecake and apple crisp for the autumn and key lime cheesecake for summer (cheesecakes are the most popular baked good at the shop).
When asked what she is most excited about for the near future of the Shoppe, she says that she is excited for the upcoming holiday season, making seasonally themed baked goods, and for business at the shop to get extremely busy and chaotic throughout the next few months.
Check out the Tea Shoppe's Instagram to see pictures of Rachel's goodies uploaded every day and be sure to stop by and try a slice of cheesecake!