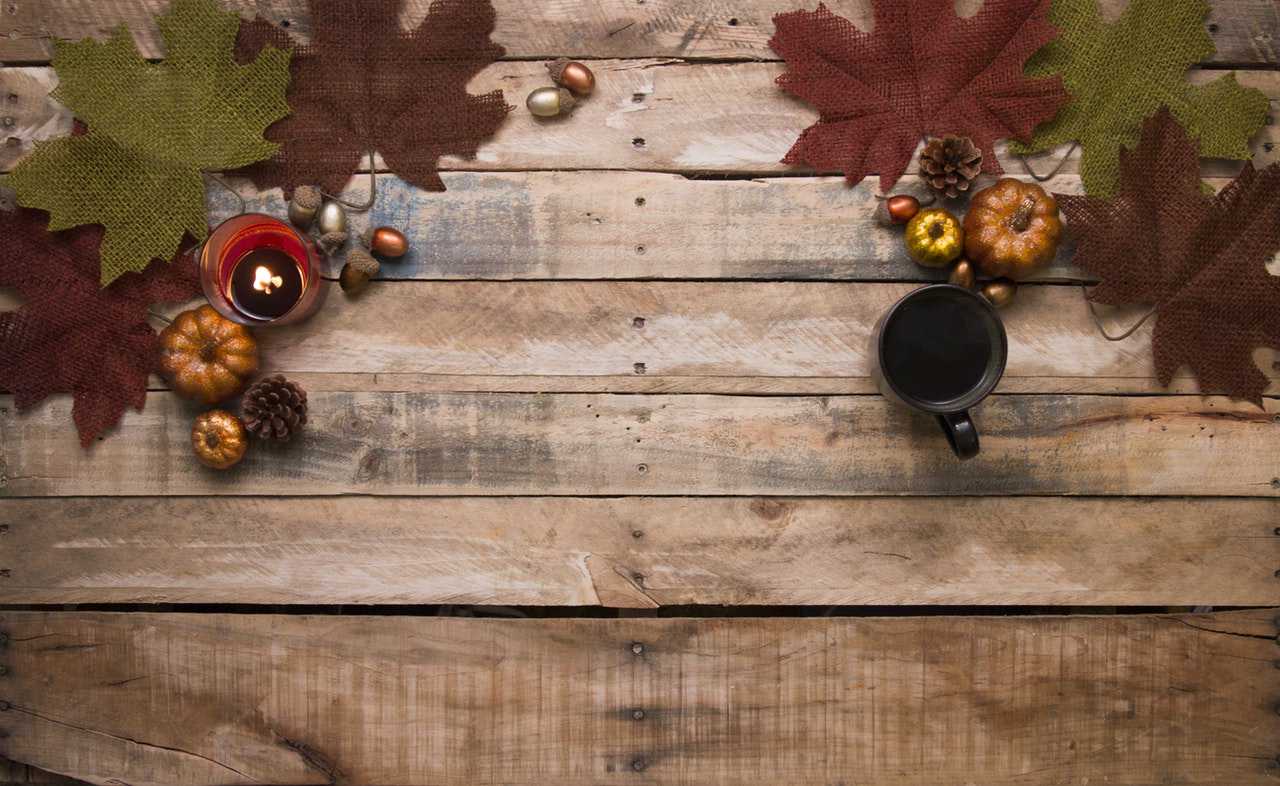 The Best Teas for Fall
Tea Tip
The first official day of Autumn is on the 21st of September, and with the beginning of this colorful, robust season comes the return of seasonal flavors of beverages and foods.
While Pumpkin Spice might be the first fall flavor that comes into your mind when someone says "autumn" and "beverage" (the infamous Pumpkin Spice Latte could hold the blame for this), you would be missing out if you limited yourself to simply that one flavor, as there are so many other flavors that can conjure up the image of a brisk autumn day in one's mind. Apple, cinnamon, maple, caramel, and hazelnut are a few of the lesser-known fall flavors that are rich and warm and bring excitement and joy to the stomach and the palate.
Most fall flavors fall under three categories: Spicy, such as a chai tea; fruity, such as an apple tea; and sweet, such as a caramel tea. These flavors tend to be somewhat warming, comforting, and calming. These tastes are bridging the transition between the sleepy humidity of summer and the striking cold of winter, by using a calm, steady energy to hydrate the body and stimulate the senses.
Hayrides, corn mazes, pumpkin patches, apple picking, and Halloween all come hand in hand with this season. Fall is can be a busy time of year for many people, and the tea that one drinks must be able to either relax you with a calming, soothing flavor and little caffeine, or giving you a boost of caffeine and a jolt of intense, bright flavor. This season can also prove challenging temperature-wise – it is often chilly in the mornings and the evenings, but in the afternoons the heat can reach epic heights. Luckily, all the following teas taste delicious both hot and iced!
Chai is one of my personal favorite teas, and it typically contains a mixture of spices such as ginger, cloves, cinnamon, and cardamom. It is spicy, but not overpowering, and can be enjoyed with or without milk, and with a lot of sugar/honey or completely unsweetened. Nothing says "Autumn" to me like starting the morning off with a steaming mug of chai tea. At the Tea Shoppe, Sleepy Hollow Pumpkin Chai puts a twist on the classic, adding in the robust, tasty pumpkin flavor that works in unison with that of the clove, nutmeg, cardamom, and other spices to create a smooth blend of spice and sweet.
Golden Apple Spice, a green tea that bridges the gap between the fruity and the spicy teas, is a perfect choice for an evening or mid-afternoon tea, as it holds only a small amount of caffeine and packs a lot of flavor in a small container. In addition to actual apple pieces, this tea also contains cinnamon, rose, and safflower.
There are several fruity and tart tea options at the Tea Shoppe – Cranberry Orange has a high caffeine content and a beautiful pink hue when steeped, while Apple Spice and Cranberry Apple both utilize the bright flavors of real fruit, while still bringing a mellow, supple sweetness to the blends. The cranberry blend also utilizes floral elements, such as rosehips and hibiscus, to bring out the ripe flavor of the cranberry.
Lastly, I could not leave out our Pumpkin Spice, a soothing, aromatic blend of black tea, cinnamon, and apple. There is a reason why this tea is a classic and enjoyed by thousands of people every season across the country. This delightful flavor stirs up some nostalgia, perhaps the memory of when you carved your first pumpkin as a child, or dressed up and went trick-or-treating. Although this flavor could be considered cliché, it is still extremely enjoyable, and any flavor that can encourage people to drink more tea is A-Okay in my book. Whether you are enjoying your tea hot, iced, sweetened, or unsweetened, expanding your palate and trying new and exciting flavors will definitely make this season an adventurous one.
Looking for a unique gift for a tea lover?
We have a great selection of tea-themed gifts and gift cards.
Shop Gifts