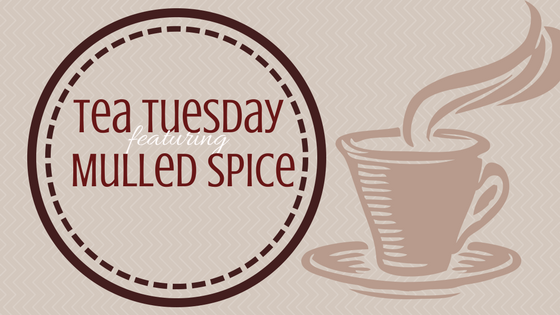 Tea Tuesday: Mulled Spice Black Tea
Tea Tip Tea Tuesday
When I imagine cozy autumnal afternoons, I can almost smell the fragrance of cinnamon, nutmeg and spices wafting through my kitchen, as if some freshly baked warm gingerbread was left cooling on the counter. Of course, before I sink my fork into a piece of gingerbread, I want a hot cup of tea to go with it. Since I'm a tea lover, I'd rather have a chai latte than coffee to pair with my gingerbread.
Mulled spices are infusions that can be used in baking, poaching fruit, and mulling with wine also work perfectly when paired with tea. Not to mention, it makes the whole house smell heavenly.
A home from home aroma and a winter delight for those in cooler climes. This is a warming spicy infusion that is often combined with hot apple cider giving a particularly exotic character to the resulting beverage. Mulled Spice tea or its apple cider cousin is a family favorite when combined with the outdoors – such as soccer games or ski vacations. This is a beverage that will truly warm you and is very fashionable and festive. The lingering aromas that emanate from Mulled Spice Tea have a festive feeling and are sure to bring a smile.
Infusing a melange of spices can also be good for your health. Drinking mulled spice tea can be a natural way to soothe digestion, lower inflammation, and improve mood.
Enjoy a delicious friendly 'good for you' beverage that is full of vim and vigor.